Welcome to
Who are Ronnie Dog Media?
150+ content creators
We have over 150 content creators globally creating daily content across our websites and social media channels
Quality
We pride ourselves on the quality of our content – be it written, visual or audio
50+ channels
We have over 50 channels in the Ronnie Dog Media portfolio, covering websites, social media accounts, YouTube channels and podcasts.
Why choose Ronnie Dog Media?
Need more details? Get in touch with us and we will answer all your questions.
We have a cracking team at Ronnie Dog Media so it is only right we show them off
Chris Darwen
Founder
Ronnie was in fact Chris' dog, hence the company name. If he isn't too busy  trying to be funny on gettingsackedinthemorning.com, Chris manages the entire portfolio from a creative direction kind of angle. At least, that is what he tells us.
Lee Scott
Lead Analyst for totalfootballanalysis.com
Lee is a published author on Pep Guardiola and all his tactics. He's been with RDM since the very beginning and even before that. Published in the Liverpool Echo, TalkSPORT and many others.
Jamie Brackpool
Magazine Design and Social Media
Jamie is a Welsh-Canadian who manages our @totalanalysis Twitter account as well as designing the digital magazine each month. Sometimes he cracks a funny on gettingsackedinthemorning.com
Abdullah Abdullah
Senior Analyst and Editorial
Abdullah is living the life down in Dubai and spends most of his time writing tactical analysis pieces on totalfootballanalysis.com as well as supporting the editorial team.
DK
Senior Analyst and Editorial Team
DK is Croatian, lives in Scotland and supports Barcelona (obviously). He's a top analyst and speaks better English than most of our existing editorial team.
Harshal Patel
Senior Analyst and Editorial
Harshal has been with RDM since the very early days and has worked through the ranks as an analyst – he now runs a small analysis team as well as working on editorial.
Toyin
Head of SEO
Toyin is our SEO genius that makes all our sites stand out on the big G.
Max Bergmann
The VideoMan
Max and his lovely German accent are the brains behind our YouTube channel where we do some tactical analysis in visual format. It sounds so much more cool in German than BBC English.
Rav
Editorial
Rav is one of our early morning editors, making sure everything gets out the door before 9am and (hopefully) error free.
Jack Groom
Editor
Jack picks up the pieces left over after 9am during the week – he gets off lightly as most of them are done by then.
Nasim Akhtar
Editorial & Content
Nasim is one of our early-morning editors whilst cranking out a lot of content on a daily basis.
Yara El-Shouraby
Senior Analyst & Editor
Yara is one of our senior tactical analysts on totalfootballanalysis.com as well as assisting the editorial team.
Our websites
Ronnie Dog Media own 25+ football focused websites covering tactical analysis, long-form nostalgic and humourous pieces.
To see all our sites
What our writers say
It's always nice to know your team are happy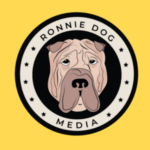 Jack Wills
"I believe I speak for all of us when I say thank you for the opportunity to be a part of this team. You give us a platform to write about what we want and express ourselves in a non-restrictive way, and I'm sure we are all incredibly grateful for this!"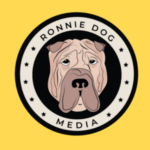 Pablo Maggio
"It's great to belong to the great family of RDM, I feel free to express my knowledge, here I found the perfect place to write about what I like. Thank you for the permanent support you give to the writers."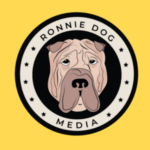 Rodney McCain
"It's hard to do justice in words to just how exciting it is to be part of a Group that you KNOW is going to be a huge player in the global football media market within a few years. The thrill of seeing your own bylines up on a Ronnie Dog Media website, knowing they will be read by thousands of story-hungry football fans all over the world, is simply exhilarating!! I'm so glad to be following the Dog…."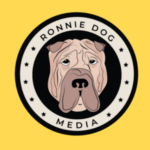 Paul Smith
"As a coach, writing analysis articles has helped me intentionally think through the application of analysis to the training pitch and ultimately to the game. RDM has provided a fantastic platform to write and provided peer support to improve my writing and analysis abilities. RDM has and is helping me become a better coach."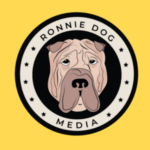 Abdullah Abdullah
"It's been an incredibly exciting journey since I joined Ronnie Dog Media and started working with the team. My experience has increased exponentially in my six months here and I couldn't have found a better organisation to develop my skills at. With new exciting developments a norm here, I am beyond grateful for the opportunity and know that I am part of something destined for greatness. #followthedog"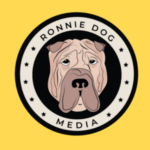 Liam Togher
"I'm delighted to be on board with Ronnie Dog Media. It has been a tremendous platform for me to develop my football writing and it's great to be part of such a co-operative and skilled group of writers. If you're an aspiring football writer looking for a growing, rock-solid channel where you can showcase your work, RDM is the place to go."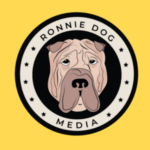 Henry Muldrew
"Not only does Ronnie Dog media give a writer a literary window to the world but to be fed the encouragement and support of both management and colleagues throughout is a very invigorating experience. Such an environment can and will bring out the best in you, and the twist in the tale, if you like, is that all this is designed for yourself rather than the host".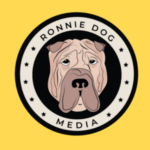 Adrian Hack
"I have wanted to be a part of a friendly football writing family like RDM for quite some time now, where I can post my own opinions and see my writing develop. However, even though I haven't been here long, I get just as much satisfaction out of being part of an organisation like RDM and seeing its pages and writers grow and gain recognition. I feel truly honoured to be part of this exciting project and I know it's going to become an even bigger success. #followthedog"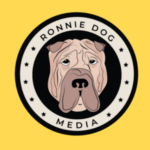 Jamie Brackpool
"Writing for Ronnie Dog Media is an incredible experience. Nowhere else could I have my opinions on the world's beautiful game read by so many people. The continual enterprising nature of editor in chief, Chris Darwen, ensures that opportunities continue to present themselves to writers who are willing to put in the effort. Whether you are seeking a career in football journalism or just want to write in your spare time, Ronnie Dog Media is the perfect start."
Write for us
If you are a budding football writer, tactical analyst or someone just looking for a good home for your work do get in touch about joining us in the Ronnie Dog House.
Latest News!
We try and keep you up to date with the latest goings on in Ronnie Dog Media
Whether you want to write/create content or you want to advertise on our platforms, talk to us!